Updates
Sun, August 26, 2012: First version with overview, bit history and references .
What are RepRaps? Self-
Rep
lication
Rap
id prototyping - a machine which partially can produce parts of itself using
3D Printing technology

.
It extrudes a heated plastic layer by layer in X, Y and Z and so creates a solid form, called Fused Filament Fabrication

(FFF) (aka Fused Deposition Modeling

(FDM)) - there are other ways to build 3 dimensional solid forms parametrically, but FFF is rather simple and cost-effective approach.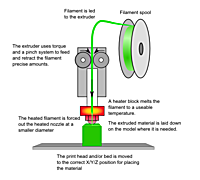 Fused Filament Fabrication (FFF)
I got interested in RepRap a few years ago but didn't follow up as the first models were expensive and too complex to build and use - this changed and since about December 2011 got interested more thoroughly again, thanks to several Kickstarter

projects, such as Printrbot

.
Due the nature of RepRap, plans are all Open Source, for everyone to adapt, alter and republish - it is like the Open Source movement, now it's about creating solid things.
Some of my thoughts on RepRap: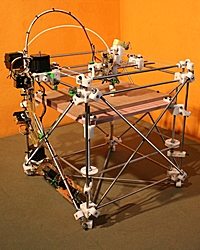 Darwin RepRap (2007, Classic)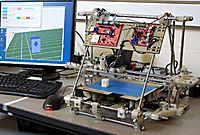 Sells Mendel (2009, Classic)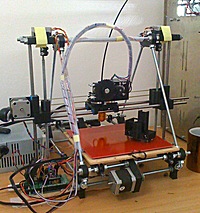 Prusa Mendel (2010)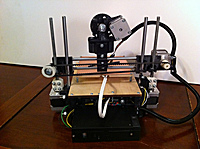 Printrbot (2011)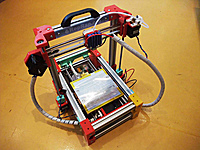 FoldaRap (2011)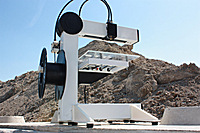 Eventorbot (2012)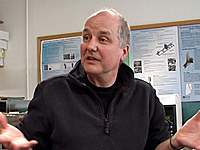 Adrian Bowyer
Adrian Bowyer

, Senior Lecturer in mechanical engineering at the University of Bath (UK), started the
RepRap

movement around 2005 with a very comprehensive aim in mind:
Wealth Without Money

.
His first model was the "Darwin", which was then improved to "Mendel" - at that point the community started to develop and extend the variation:
Read further my technical notes

at RepRap.org.
for other areas, check
3Ders.org

:
price & feature overview

.
Full Printed from nueveojos on Vimeo.
.:.