Updates
Tue, May 29, 2012
: Updated version: Track 7 "2x5 M3 Okat Soundscape" with better version. .
Tue, March 29, 2011: Public release of "Steve Reich 2x5 M3 Remixed" under Creative Commons BY-NC-ND. .
NoneSuch

, publisher of some of Steve Reich

's work, held a remix contest on Indaba Music

in the fall of 2010, and the winners were announced

on 7th December, 2010.
There were many excellent remixes done as well and so I thought to sift out of more than 250 submissions, the 40 most significant remixes. Since all submissions had to be licensed Creative Commons (BY-NC-ND) I'm able to re-release and make it available as a compilation.
I'm a great admirer of Steve Reich's work - and I'm glad he has given permission to NoneSuch and Indaba Music to have his "2x5 Movement III Fast" from his album Double Sextet / 2x5

remixed by enthusiastic remixers.
My deep thanks to every remixer!
Rene K. Mueller
2011/04/02
Update 2011/08/07: Nonesuch announced their release of "2x5 Remixed

", but just 3 tracks.
| | |
| --- | --- |
| Front Cover | Back Cover |
The first 6 songs you can listen to or download direct, the entire album is available below for download.
07 - 2x5 M3 Okat Soundscape (Tyler G) - 57:51
08 - 2x5 M3 Jeremy Malvin Remix (Jeremy Malvin) - 4:06
09 - 2x5 M3 Work in Progress (Tom Nguyen) - 3:31
10 - 2x5 M3 Red Sky Lullababy Remix (Red Sky Lullababy) - 7:30
11 - 2x5 M3 The Color Space in 2x5 (Dustin Lowes) - 6:41
12 - 2x5 M3 Ustkraltor Remix (Ustkraltor) - 4:35
13 - 2x5 M3 Travor Mark Janus Remix (Trevor Janus Mark) - 4:19
14 - 2x5 M3 Mantris Mix (Mantris M) - 9:54
15 - 2x5 M3 J&M Remix (J&M Music) - 5:48
16 - 2x5 M3 Stratman Remix (Stratman) - 6:30
17 - 2x5 M3 MoShang Morse Mix (Mo Shang) - 7:02
18 - 2x5 M3 Reich It or Leave It (Groove Meister) - 8:05
19 - 2x5 M3 Monien Remix (Matt Monien) - 6:35
20 - 2x5 M3 Rhythmic Resonance Mix (M. Dust) - 7:06
21 - 2x5 M3 Phases in Sound Remix (Sean Moore) - 5:01
22 - 2x5 M3 Another Fine Day Remix (Another Fine Day) - 4:11
23 - 2x5 M3 2x5 power 2 (Daniel C.) - 3:36
24 - 2x5 M3 Epic Remix (Ola Melander) - 7:07
25 - 2x5 M3 Constant Light Remix (Constant Light) - 6:37
26 - 2x5 M3 Softegg Remix (Sebastian F.) - 2:35
27 - 2x5 M3 Noras Words (Paul Sunfield) - 7:01
28 - 2x5 M3 Yumenomado Remix (Yumenomado) - 5:12
29 - 2x5 M3 Deep Reich (Aaron Yeo) - 5:31
30 - 2x5 M3 Restorted (Have Mercy) - 7:17
31 - 2x5 M3 Double Helix Remix (Evan Kuchar) - 7:36
32 - 2x5 M3 Sliding Doors (Andrea Riderelli) - 4:23
33 - 2x5 M3 James is a Monster (James Hill) - 9:05
34 - 2x5 M3 Fine Cut Bodies Space Dub (Fine Cut Bodies) - 7:00
35 - 2x5 M3 Takuya Yamashita Remix (Takuya Yamashita) - 10:36
36 - 2x5 M3 Snow Panda Remix (Snow Panda) - 4:22
37 - 2x5 M3 Sonopoly Remix (Audiophilius) - 7:09
38 - 2x5 M3 Dominique Leone Mix (Dominique Leone) - 4:38
39 - 2x5 M3 Piano Phase Remix (David Minnick) - 7:19
40 - 2x5 M3 Leah Kardos Mix (Leah Kardos) - 7:09
Download Album
(Version May 29, 2012)
All songs as MP3 files, cover artwork and booklet
for iTunes or your MP3 player, 420MB
Release Date: 2011/04/02, 2012/05/29
Playtime: 303:44 (5h03m44s)
Genres: Avantgarde, Jazz, Downbeat, Chillout, Ambient, Trip Hop, Rock, Metal, Dance, Drum & Bass, Jungle
Encoding: MP3 (128-192 kbps)
Since all submissions are licensed under Creative Commons (
CC BY-NC-ND 3.0

) you are entitled to share the tunes under the same license:
Share - to copy, distribute and transmit the work
Attribution - You must attribute the work in the manner specified by the author or licensor (but not in any way that suggests that they endorse you or your use of the work).
Noncommercial - You may not use this work for commercial purposes.
No Derivative Works - You may not alter, transform, or build upon this work.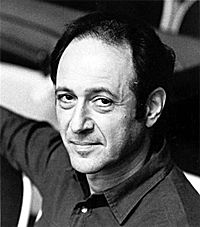 Steve Reich
Since early 1990's I'm a great admirer of
Steve Reich

's work, in particular
"Music for 18 Musicians ", a masterpiece which is played only by acoustic instruments and the human voice - most complex music enduring for an hour
"Electric Counterpoint ", three sections developing nicely and create an immediate ethereal ambience for me
Majority of his music is rhythmic and rather of minimalistic alterations, hence the term "Minimal Music" - at the surface it's simple, even boring - but the music develops like life does, small changes - trance like breathing or humming. For me it's clear Steve Reich is a mystic musician, yet unlike most typical New Age composers, Reich might not even know consciously what sounds he composes and so he doesn't claim the "cosmic sound" himself; but he hears the Sound of the Cosmos, and is a master transposing it into acoustic music pieces.
Back in mid of 1990, it was also clear to me that Reich's work was close to minimalistic styles of Techno music, in particular Trip Hop and Ambient music - and so I was really surprised when NoneSuch released a CD with remixes of Steve Reich's work in 2006: Reich Remixed

. Sure, most remixes lack the deeper mystic and trance aspect, but were more or less eloquent translations into modern Techno music.
Now, "Steve Reich 2x5 M3 Remixed" contains 40 tracks, many of them are alike translations into a particular music style, like
DJ Yuki's Jungle remix (track 1), or
Vakula's Dance remix (track 5), or
Jazz remix by Matt Monien (track 19), etc.
One the other hand also some truly atmospheric remixes were made as well, such as
Red Sky Lullababy remix (track 10), which maintained the minimalism, also
Takuya Yamashita remix (track 35), with more Drum & Bass, yet, also stays with the minimalistic approach, and
Okat Soundscape by Tyler G (track 7) is an one hour Ambient sound, impressive
Anyway, I really enjoyed the selecting and putting together the compilation, hope you enjoy it as well.
Rene K. Mueller
2011/03/29
Content: