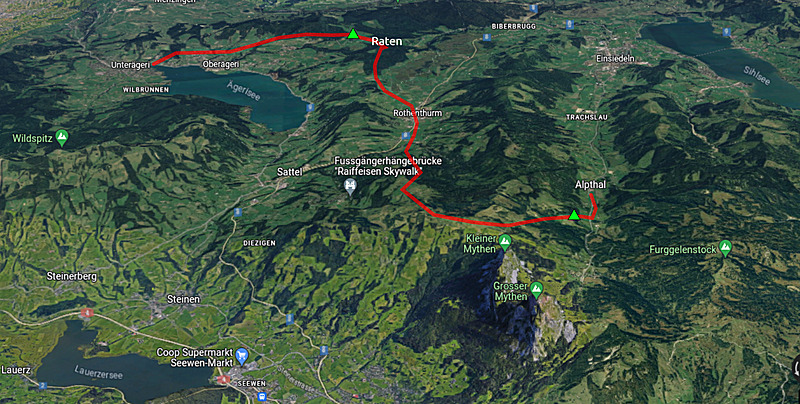 2 Days Hike: Alpthal - Mythen - Raten - Unteraegeri
Mild (~25°C) and sunny weather, ideal for a brief hike in the neighborhood of mine.
Just taking the train and bus to Alpthal in late afternoon, south of Einsiedeln, apprx. 40 min brief hike to the place to pitch my tent for tonight:
After good sleep, hiking up to Haggenegg and the two Mythen nearby, further to Bannegg, with great view to the north - and further descending to Rothenthurm, a small village, and ascending again mildly toward Raten. Unlike earlier, where I was hiking further into the forest apprx. 1 hr, I found a place nearby the Ratenpass itself.
Descending from Raten toward Unteraegeri, early end of the hike about 10:30.
That's it.
(End of Article)
Content: