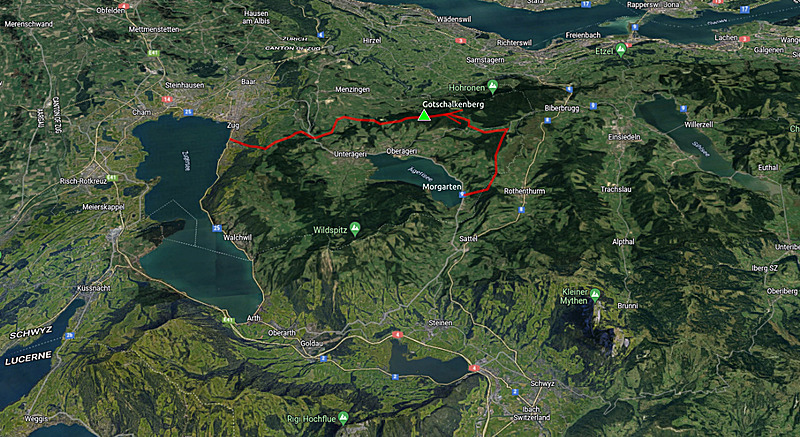 2 Days Hike: Morgarten - Gotschalkenberg - Zug
Just a brief hike near my home, behind the Zugerberg are various lower mountains, one of them are the valley of Aegeri, and Gotschalkenberg on the north of the valley:
I started at the lake of Aegeri near Morgarten and gained quickly elevation and reaching St. Jost and midly descend to Raten pass and reaching into the Gotschalkenberg ridge, where I found a nice spit in the shade. 15:30 already pitching the tent, and early rest.
6:00 awake, leaving 7:40 and clear sky and ~15C already - beautiful long distance sight - descending near Neuaegeri and ascend a bit again to reach Zugerberg and descend to city of Zug around noon already - a very brief hike.
Content: